THE RESCUE PROCESS
All of the dogs we rescue are placed within our foster care program until they are adopted by families who have made a lifetime commitment to adopt our rescues. Through our foster program, our rescues have a safe place to live until loving homes can be found for them. Our rescued dogs live with their foster families and receive the same love, care and attention as our own family pets.
While in foster care, our rescues receive medical attention and live life as a dog should..happy to be with a family and being loved! Personalities of dogs in home settings are more easily accessed and provide us with a more accurate profile for each rescued dog. The foster caregivers help us by providing an overview of the personality of the rescue dogs in their care which helps us determine what type of family would best fit that particular dog's needs. All of our dogs are spayed or neutered prior to adoption and receive up-to-date vaccinations including rabies. Our foster families are welcome to adopt their foster dogs, within limits, if they find their perfect match!
Please contact us at dinorescueorg@gmail.com for all inquiries, allowing a minimal of 24-48 hours response time and please note we require that you to fill in an adoption questionnaire. All applicants will be screened, we work on a first come first serve adoption basis and DINO holds the right to deny any application they see fit for the best interest of the animal requested.
PetFinder can sometime experience some technical issues and can not display pictures, please go directly to our
Sorry for the inconvenience.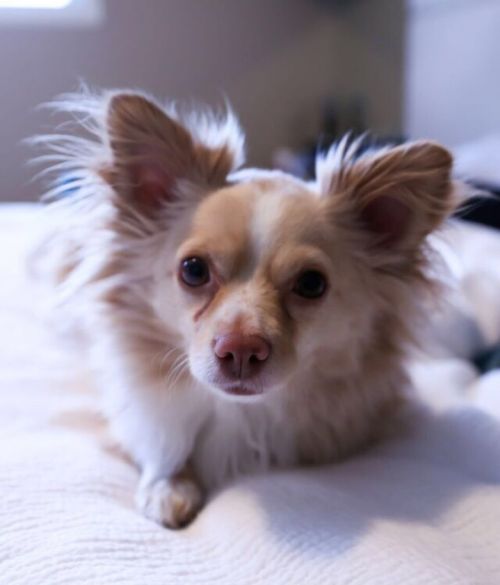 Chihuahua
Up-to-date with routine shots
Spayed/Neutered
Meet Annie - Chihuahua cross, weights approx 8 lbs She's 3.8 years old, She has been spayed and has had her vaccinations. She's micro chipped. She comes with her dog bed, toys and all her favourite blankets, her favourite treats and dog food .. no health issues. Her hair is short right now. Kept short throughout the summer. She is magnificent, a giver & receiver of love. Other than thinking she can scale trees to catch squirrels or outrun a jackrabbit she's lovely She's s little nervous of big dogs but wouldn't hurt a flee. Loves her walks every day & very social around people. She's house trained if left alone for a day, you can leave a pee pad down for her. Super fast learner, loves oodles of cuddles and quality chill time together. She will love to sleep with you... but quite often she's content sleeping in her favourite spot! Not a loner- ideal for couple so someone around but fine on her own during the day. Softest fur to match her personality soft and sweet. Quite often you will notice her gazing into your eyes...she is a gentle soul...a special little spirit. She chases her tail, tosses kibbles and loves attention and to make people laugh. Ok in car; stays on floor. Well behaved when left alone in car to run errands etc. with window cracked and blanket on floor. She travels long distances well...you don't know she is in the car. Blanket on the floor is where she will stay until you stop for a pee break. Sweetest little soul of four legged variety; always smiling, at times looks like a cat, a fawn, and a teddy bear; cuteness incarnate!!!!!!! Smart as a button! ALL about people and giving and receiving unconditional love. She needs a forever home with someone that enjoys lots of cuddles and has a lot of love to gives..as she gives unconditional love effortlessly. Good with older kids, maybe one other small dog never lived with cats so don't know how she would be.
Adult, Female, Small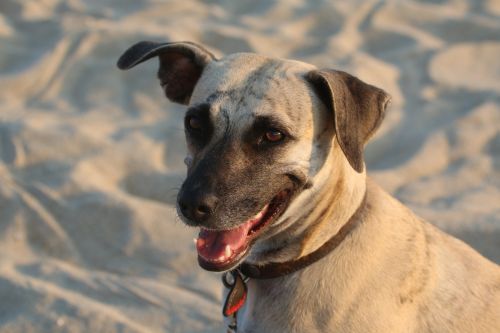 Boston Terrier
Spayed/Neutered
Hello my name is Tiquette, I am rather special dog. I am a three year old, spayed female. I am quite timid at first and not good at showing my personality, but I have changed. I was in a family who used me only to protect their little run down restaurant. No love given, I spent many lonely days and nights left in the blistering heat or cold rains with no shelter. I was kept alive with the bare minimum of food and water. That was until two people saved me. I have adapted very well to spending a year with Europeans. They have to go back home are unable to take me so I am looking for a forever home in Canada. I still go and patrol the streets on my own so I will need a well-fenced yard. I enjoy being with people and love affection. I would be so grateful to have a family that loved me. I am not annoying and very independent. I have never bitten anyone or other dogs. I am very good off the lead; I will stay with you but be careful if cars or motorbikes pass by, I will chase them. I love to go on long walks, am used to walking a few km on the beach every day and also am comfortable going on a moped.
Adult, Female, Medium